Who is Indigo?
At Indigo, we thrive on celebrating the uniqueness and innocence of each child we see. We understand and have compassion for all walks of life, cultural backgrounds, individual differences and challenges. We are equipped to serve everyone, including those with special needs.
Every day we seize the opportunity to learn from the purest at heart, not yet tainted by the world around us. We celebrate life and all of its wonders both simple and grandiose. We provide an environment from which others may find a family or friend, as well as hope, happiness and confidence … and, of course, a smile.
Our Mission
It is our mission to give each patient the attention and kindness they deserve by providing the highest level of care. We take the time to teach each child the importance of positive dental health because we understand the magnitude good dental hygiene and proper care can have on their well-being. Our patients are more than just teeth–they are opportunities to nurture and grow happiness.
Dr. Rula Shalabi
Board Certified Pediatric Dentist
When Dr. Rula was a child, her goal was to become a pediatrician, as she loved science and wanted to work around children. During college at Furman University, she served as an intern in a dental office, and she realized that this was actually her calling. She embraced the challenge of making a trip to the dentist's office a fun experience for a child and found satisfaction in helping children overcome their fears.
After completing her education at the Medical University of South Carolina, as well as two years of pediatric dental specialty training at the University of Southern California, Dr. Rula returned to her hometown of Greenville to start her family. She joined forces with Dr. Ann Bynum at Holly Tree Pediatric Dentistry in Simpsonville, and they opened the Easley location together. Dr. Rula now owns the practice herself, renaming it Indigo Pediatric Dentistry. She feels humbled to see her dream become a reality and is enthusiastic to be a highly-skilled and nurturing pediatric dentist who can provide a fun experience to her young patients.
Dr. Rula is happily married with three children. She loves to travel, cook, bake, and spend time with her family in her free time. She is also a self-proclaimed "wannabe" artist and loves taking painting classes.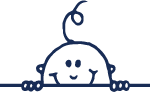 Our Team
When you are a part of our practice, you are a part of our family. Our staff's goal is to alleviate any apprehensions upon arrival, add a little fun to your day, and settle for nothing less than a smile from ear to ear when your visit comes to an end.
Our Office
Walking into our office is as comfortable as walking through your own front door. You can expect an experience filled with imagination, inspiration, creativity, love and tenderness.
During the first visit, we welcome parents to accompany their child into the treatment area for their exam. This provides parents the opportunity to see our team in action and be a part of the magic. Dr. Rula will also discuss dental findings and a treatment plan.
Sedation
Indigo is one of the few practices in the area with clinical privileges at Prisma Health and in-office IV sedation for children with severe early childhood caries. Through these additional services, we are able to assist ALL children and their beautiful smiles.
Nitrous oxide is used for our traditional treatment visits.
Oral conscious sedation is utilized for patients who are healthy but young.
Once a month, we offer IV sedation administered by an anesthesiologist for children who have severe early childhood caries and are unable to cooperate under traditional treatment modalities due to age or behavior.